Zsasz could be interesting as the next villain. Batman hunting down a serial killer. Firefly could be interesting too, if done the right way. Hugo Strange would be cool too. I wonder who it'll end up being.....

He was actually in Batman Begins as one of the Arkham Asylum inmates. So they could definitely use him, I think that would be awesome.
edt
As long as he looked something more like this rather than this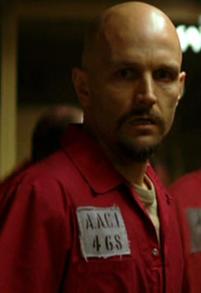 Edited by David_Bowie, 27 October 2010 - 04:09 PM.