Given the recent threads, I think it would be a good time to make this thread.
I mean, am I really following an 80s hairband that happens to have a former pretty-boy for a singer? Am I basically a quasi-Ricky Martin or Backstreet Boys fan? I liked GN'R for the music but over the years I kind of feel shamed to even admit liking this band. You know, I like him as a singer. He has a cool voice, and I love the music he used to make but when some others describe their fanatical worshiping admiration for him, it's like they are on a different planet fawning unconditional love for him. At least, they are liking the band for a different than I was so it's almost like they like a different band. I'm not a female so I can't look at it from their persuasion anyway but does anyone else feel ashamed a little to admit they like the band publicly the same way they'd feel ashamed to admit they liked Poison or Winger?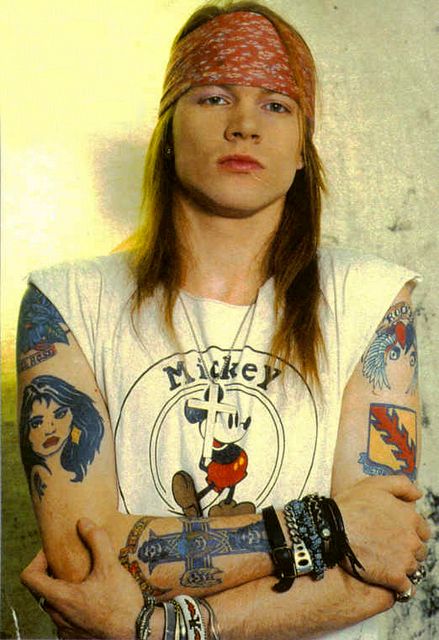 I'll admit it. He is very good looking.