Months on from MyGNR's two-part exclusive, yet another aspect of our story has been officially confirmed. Only minutes ago, the Hard Rock Hotel announced via Twitter that GNR will be returning to Las Vegas during Spring 2014!

We previously reported that Guns N' Roses would start this next phase of touring in Mexico during mid-March. We also stated that they would then pursue a full South American Tour before returning home for select US dates (including a sequel to their highly-successful 2012 Las Vegas residency).

The Media Crew are working around the clock to bring you further GNR exclusives...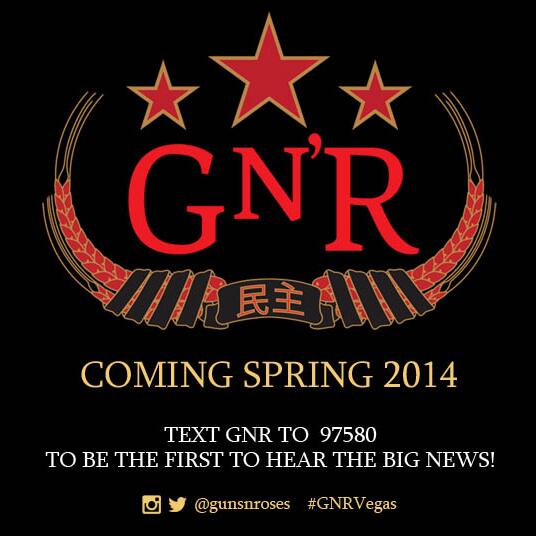 Get in the ring and discuss this breaking news: http://www.mygnrforu...4/#entry3661836
And of course, stay tuned for more!
Edited by NGOG, 31 January 2014 - 10:41 AM.